A Unique Approach to the House of Experience
QualisA's House of Experience is a place like no other. The local natural fabrics that build the furniture, along with the wooden, rustic, and yet classy combination of materials and textures, make it a fully immersive experience. Your senses will be captivated by the sweet rose fragrances in the air, the exotic wilderness of Victorian petals, and the vibrant Alstroemeria colors spreading cheer and joy everywhere. This unprecedented flower showroom is a trustworthy source of inspiration, exclusiveness, and innovation that will make it impossible not to smile.
The house of experience at QuailsA is filled with top-rated flowers, efficient processes, and exclusiveness; so that you fall in love with our beautiful natural masterpieces. It constitutes an unforgettable adventure through the most astonishing and fascinating flower varieties you have ever seen, smelled, or touched.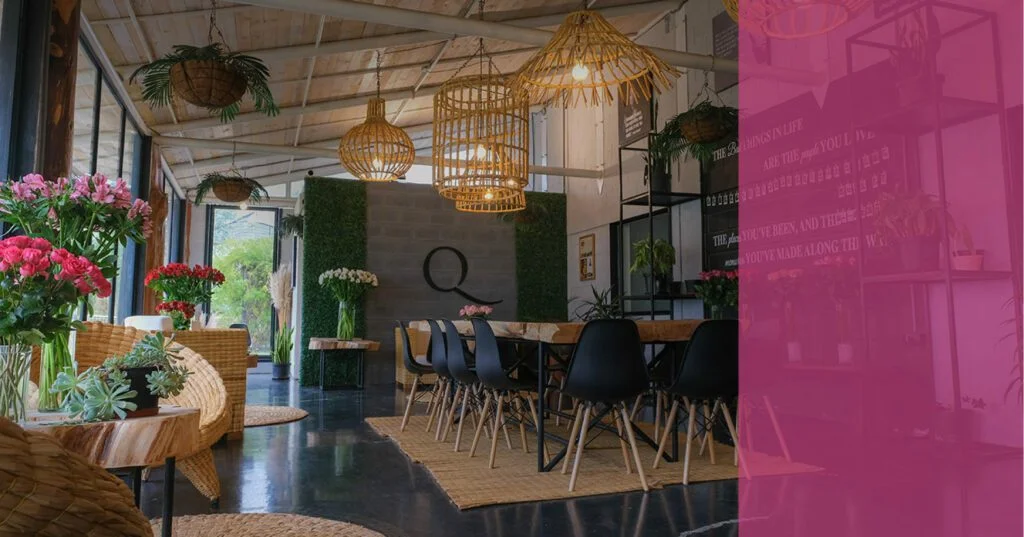 Fancy an Unforgettable Memory?
We are deeply committed to offering a genuine extraordinary floral experience. Flowers is a passion that has passed through generations, and this has led us to reach a high level of expertise where the know-how and experience play a decisive role when it comes to a deliver a top-rated product, supported by a reputable brand with several years in the floral market. 
Making sure each of our guests and clients truly enjoy our exceptional product features as much as we do is our mission. And moreover, creating an inspiring, fully immersive floral experience where unprecedented memories can be created is exactly what makes us go the extra mile.
We invite you to join us in this experience. Spend a wonderful day with us: drink a cup of coffee or read a lovely book while delighting your senses in a true floral paradise. Sounds promising right?  Let me tell you you won't be disappointed! 
"Flowers don't tell, they show." – Stephanie Skeem